"Boomerish" is a monthly comic strip created by Steve Greenberg, an award-winning editorial cartoonist, illustrator and graphic artist in Los Angeles. It was originally created for, and each episode initially appeared in, Life After 50, a Southern California magazine aimed at (duh!) those over 50 and particularly members of the "Baby Boomer" generation, of which Steve is chronologically about in the middle. The strip is now self-syndicated to publications around the country.
The concept is simple: a contemporary look at life for those over 50, expressed through its lead characters, Dylan and Ronette Groover, who live in a townhouse complex somewhere in SoCal. They deal with such issues as their changing physical selves, coping with aging parents, relating to younger generations, facing economic challenges and reconciling their youthful ideals with their maturing realities.
"Boomerish" made its debut in the April 2011 issue of Life After 50, following a pair of promos for the strip in the previous issue (shown below), running prominently in color across the full width of the magazine.
The name of the strip "Boomerish" comes from how it relates to "Boomer" issues and experiences, as well as the "fudging" of age that some people do ("My age? Oh, well, let's just say I'm 50-ish").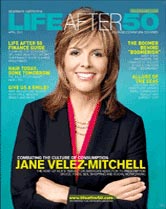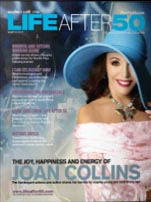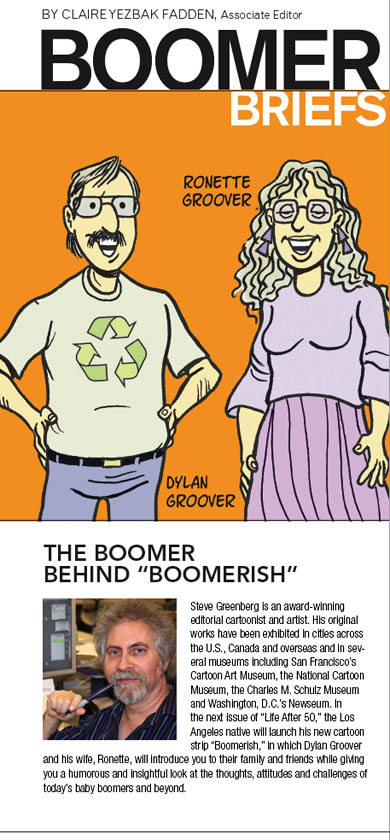 This site designed & built by Steve Greenberg.
All material is copyrighted. Nothing is public domain.